Subscribe below and start reading a preview of Bright Moves now.
A comprehensive look at how utilities are driving clean energy innovation
With Bright Moves, expert utilities consultant Tom Flaherty examines the past, present, and future of innovation in the industry. Through interviews with eleven utilities and innovation enablers to the industry, he explores the complexities of what it truly means to innovate, considers the past and current disruptors necessitating such innovation, and discusses the role of research and development in how utilities must approach operations in the present and future.
The book includes detailed profiles of today's top innovators to illustrate:
What types of challenges utilities face today

How successful innovation requires intentional and consequential actions

How utilities are rapidly evolving toward broader and more innovative thinking

Why more commercialization is the way forward for the utilities sector.
These innovators pave exemplary pathways for start-ups and long-established companies alike as they navigate the cleantech transition and other developments. Bright Moves is for innovators in all fields—but especially those executives, utilities, service providers, financiers, and innovation professionals and executives driven to succeed in a demanding and quickly changing global economy.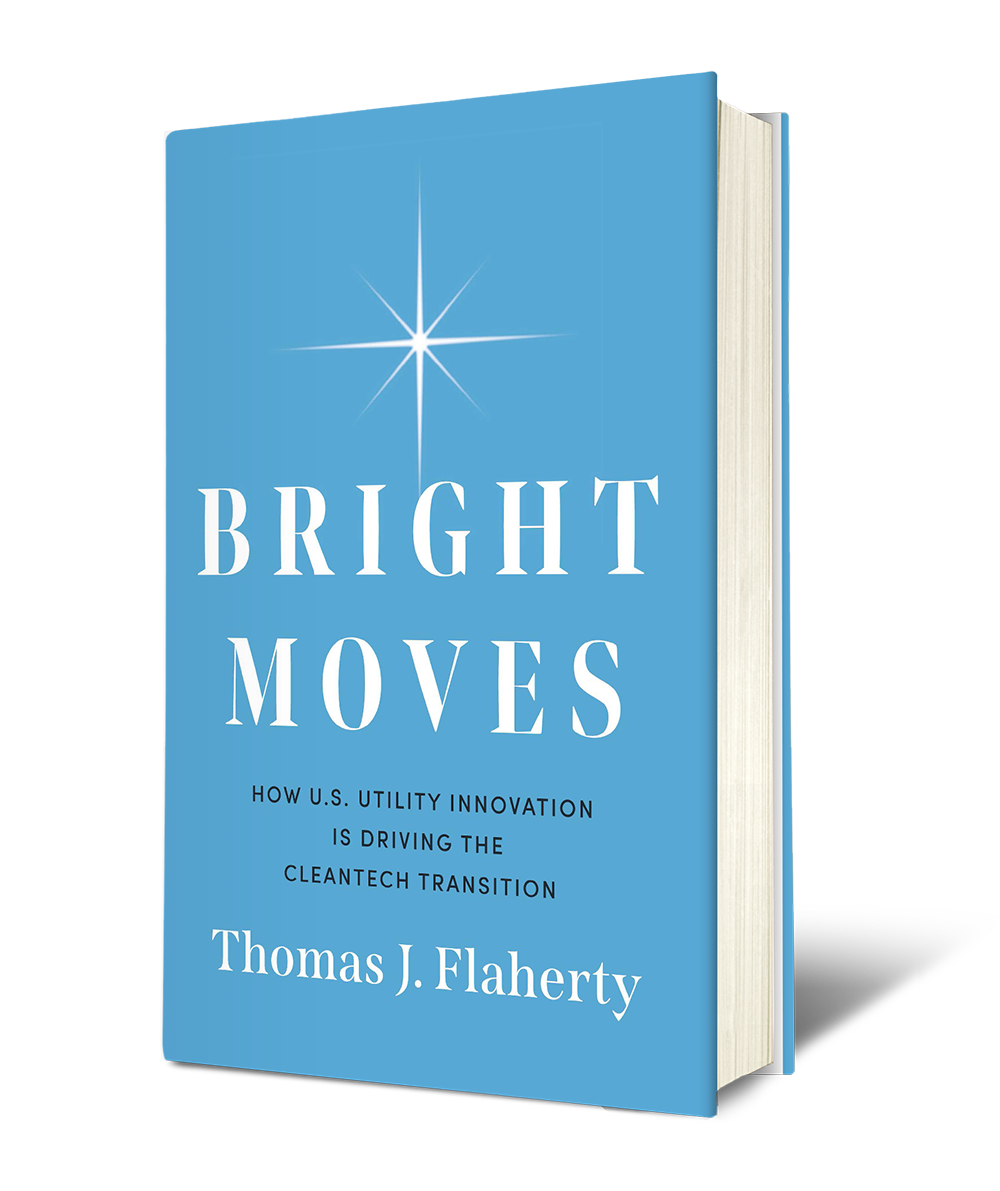 Available Everywhere Books are Sold
April 18, 2023
Advanced Praise for Bright Moves
More From Thomas Flaherty
The ultimate guide to the ongoing consolidation of the utilities industry
Roll-Up delves into the rich history of utilities consolidation—from the original, highly fragmented U.S. industry structure, through the development of industry views on consolidation and participation, to the drivers and events occurring in the cycles of the modern era, from 1995 to 2020.
Expert utilities consultant Tom Flaherty interviewed eleven current or former chief executive officers, investment bankers, attorneys, and ratings analysts who provided introspection and commentary on their experiences with consolidation in the modern era. These notable individuals made the tough decisions about whether to pursue a transaction, evaluated the logic of potential combinations, crafted merger agreements, designed the process for successful outcomes, and guided the execution of mergers through the strategy, financing, regulatory, and integration processes.
In Roll-Up, Flaherty has combined these interviews of experts in the utilities industry with detailed research and decades of experience to explore topics like:
The changing motivations for combinations

Perspectives on successful transaction execution

The current nature of business simplification and portfolio rationalization

What could happen next for utility mergers and acquisitions.
Roll-Up covers the past and present of utilities consolidation and looks over the horizon at how future transactions might evolve beyond those historically conducted.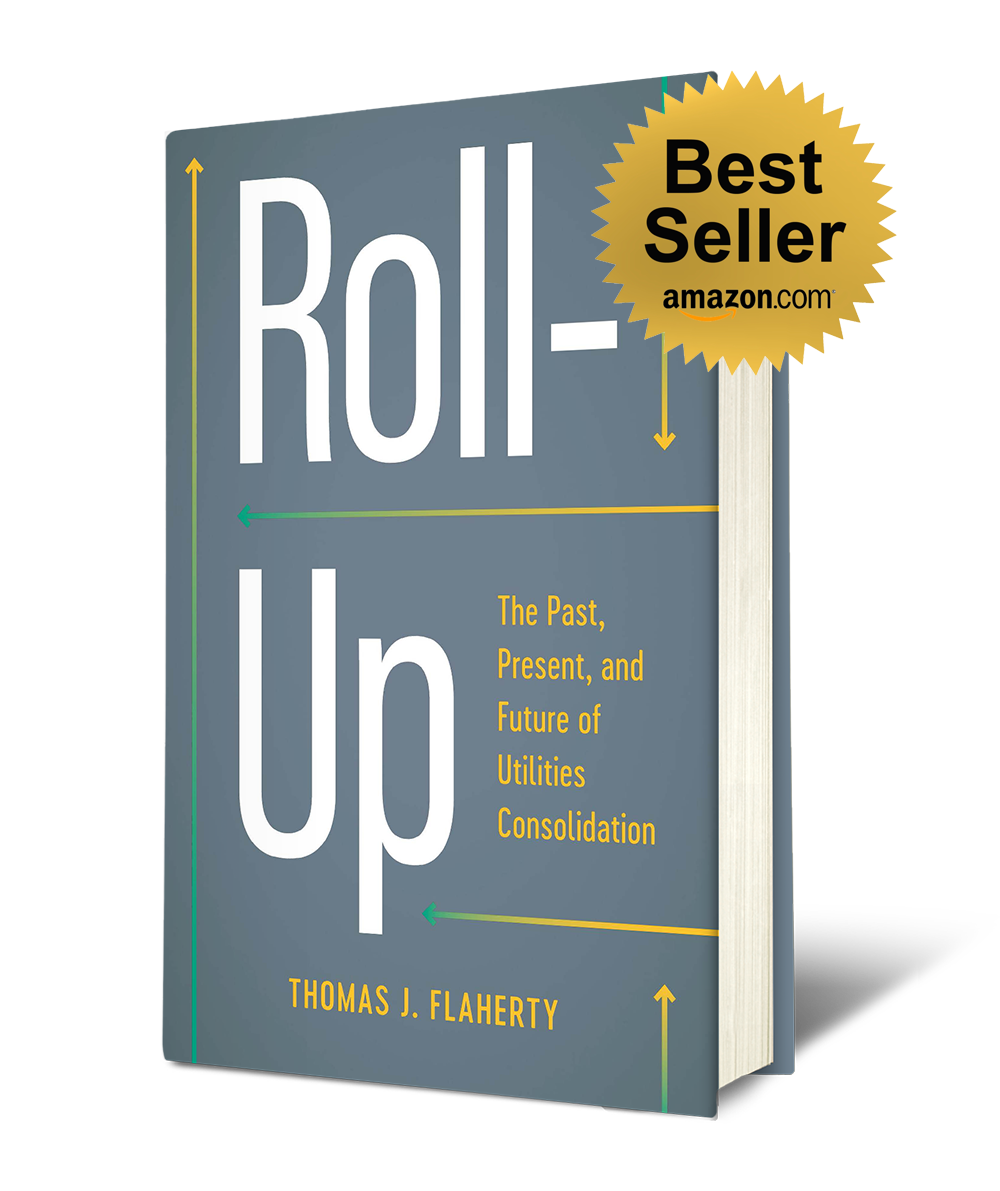 Available Everywhere Books are Sold
Advanced Praise for Roll-Up
During his career, Thomas Flaherty was a frequent author of numerous articles, columns, and stand-alone publications. His writing spanned the areas of corporate strategy, growth options, mergers and acquisitions, innovation models, technology disruption, electric vehicles, and nuclear power development. These articles were featured in both U.S. and global publications, while he was a Senior Partner at Deloitte, Booz Allen Hamilton (later Booz & Company), and Strategy&.
Navigate the resource library below to read some of Flaherty's published literature.
"*" indicates required fields